The outturn of steel inspection begins with an initial in-hatch cargo inspection. This inspection is conducted with the hatch covers open before the discharge commences. It involves a thorough examination of the visible and accessible cargo to identify any visible damages or irregularities. In addition to the visual inspection, silver nitrate tests, also known as rust tests, are taken throughout the cargo if necessary.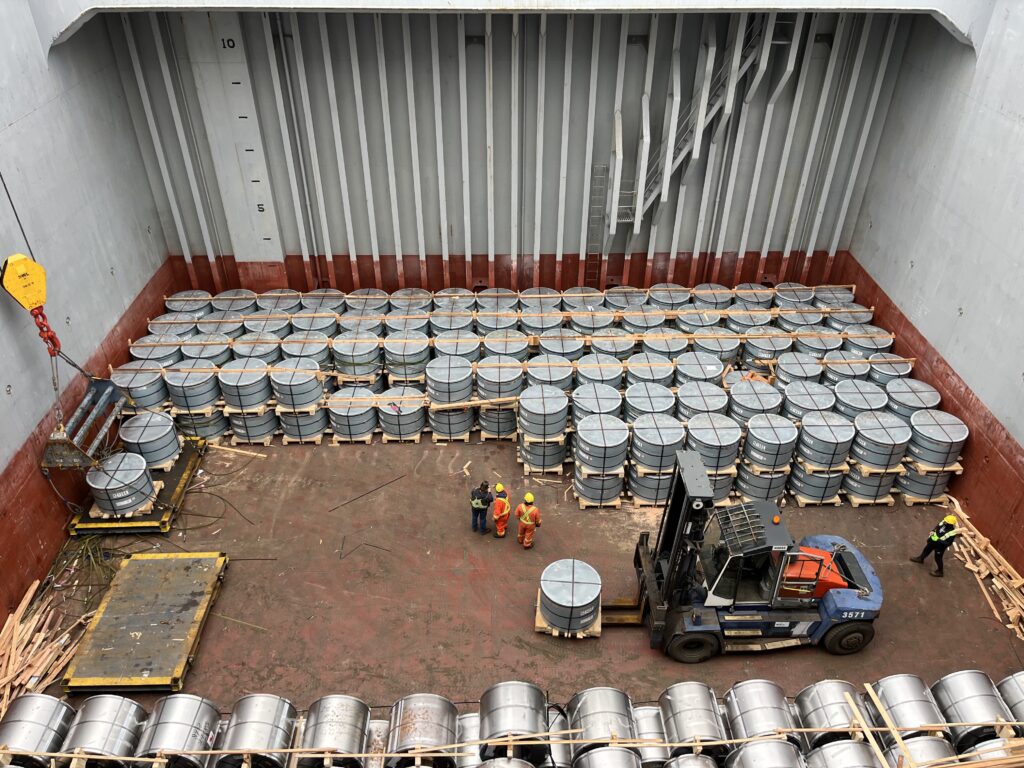 Periodic or continuous attendance can be maintained during the discharge process to monitor and report on the discharge process. Furthermore, post-discharge inspection can be conducted if required, to ensure that the cargo has been handled in a satisfactory manner.
Outturn of steel inspection is a crucial step in cargo handling. It helps in maintaining the quality of the cargo, preventing any potential issues, and complying with safety and regulatory standards. By conducting thorough inspections and taking appropriate measures, companies can ensure smooth and efficient cargo handling.
Attendance prior to discharge to conduct initial inspection of photograph cargo inside the holds.
Report of cargo condition in the stow including signs of cargo movement, condition of lashings and securing.
Photographs of damage and corresponding identification labels and markings.
Periodic or continuous attendance is maintained during discharge to further inspect and document the condition of cargo stowed lower in the holds.
Inspect discharged cargo on the terminal to report the condition of cargo on completion of discharge, corresponding damages are documented and presented in the report by the corresponding bill of lading.
Silver nitrate tests are taken throughout the cargo during initial inspection and while performing the inspection of the terminal (if required)
Preparation of Outturn of Steel Report documenting cargo condition with numerous photographs.